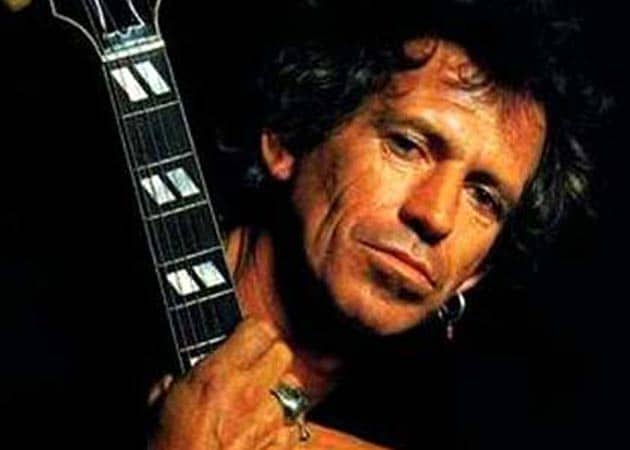 In less than one week, the world will get to know Keith Richards a lot better than they ever have before, or at least those with a Netflix account will.
Keith Richards: Under The Influence
follows the legendary rock star as he plots his solo comeback to music and reflects on the past. Looking at the trailer, it is clear that the movie is a mixture of the old and the new, blending stories from the heydays of rock and roll and visits to old haunts (like Muddy Waters' home) with his constant need to be creating music, even when the Stones aren't in the studio.
The film is directed by Morgan Neville, who knows a thing or two about sharing the stories of some of music's biggest names on the silver screen. Last year, he won the Academy Award for Best Documentary Feature for the film
20 Feet From Stardom
, which profiled the lives and careers of background singers. He has also be nominated for several Grammy Awards for past films like
Muddy Waters: Can't Be Satisfied
,
The Stax Records Story
, and
Johnny Cash's America
.
In the trailer, the
Rolling Stones
musician pokes fun at his public image — as does the film's title. Over the years, Richards has lived the rock star lifestyle, indulging heavily in booze and drugs, and he isn't shy about acknowledging that he's keenly aware of how people view him, chuckling as he says, "I know who I am, but I realize that people think 'Keith Richards is smoking a joint, bottle in his hand, cursing the fact that the liquor store is closed.'"
The documentary ties in nicely time-wise with the release of his upcoming solo album,
Crosseyed Heart.
The record and the Netflix-only film drop on the same day, which should give true Stones or Richards fans a lot to consume over the weekend. The album is his first solo since 1992, though he hasn't been out of the movies on his own for that long. The rocker was cast as the father of Johnny Depp's Captain Jack Sparrow in the
Pirates of the Caribbean
series several years ago. Since then, he's been featured in two of the films, with a third coming sometime next year.