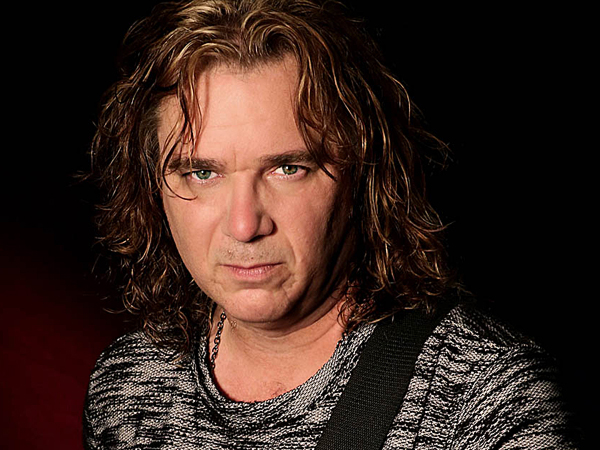 Billy Sherwood
, who played second guitar for
Yes
in the 1990s and was rehired earlier this year as bassist in place of the late
Chris Squire
, has reissued his 2014 studio album
Divided By One
, along with a compilation called
Collection
, on CD.
"I'm very excited to finally have
Divided By One
, my seventh solo release, come out on CD," Sherwood says. "I'm proud of the record and look forward to getting it out there. I had many requests to release it on CD as it was only for download till now."
Collection
is the ideal introduction to Billy Sherwood's solo career. Sherwood says the set features songs from each of his previous solo records. There are also two bonus tracks — one is the previously unreleased "Dark To Light" and the other is a cover of Sting's "I Hung My Head."
Both CDs are available through all mainstream retailers and digital platforms.
If you purchase these discs directly from
www.billysherwoodcollection.com
, you will receive a special signed postcard.
Sherwood's newest solo effort,
Citizen
, drops on Friday, November 6. The album features an impressive list of guest stars, including Chris Squire, Tony Kaye, Steve Hackett, Geoff Downes, Colin Moulding, Steve Morse, Jerry Goodman, Alan Parsons, Rick Wakeman, Patrick Moraz, Jon Davison, Jordan Rudess and John Wesley.
Sherwood says the most special track on the record is "The Citizen," which sets the stage for the concept behind it all.
"This track is the last recording of Chris Squire and he's larger than life on it," Sherwood points out. " I recorded him not too long ago in a Holiday Inn when I went to visit with him just before he fell ill."
Sherwood will join Yes when they set sail from Miami on November 15 for the third annual
Cruise To The Edge
. The band will be joined by Marillion, Neal Morse, Mike Portnoy, Allan Holdsworth, Spock's Beard, Nektar, and many others.
In the Spring of 2016, Yes will embark on a UK and European tour to play 1971's
Fragile
and 1980's
Drama
in their entirety.