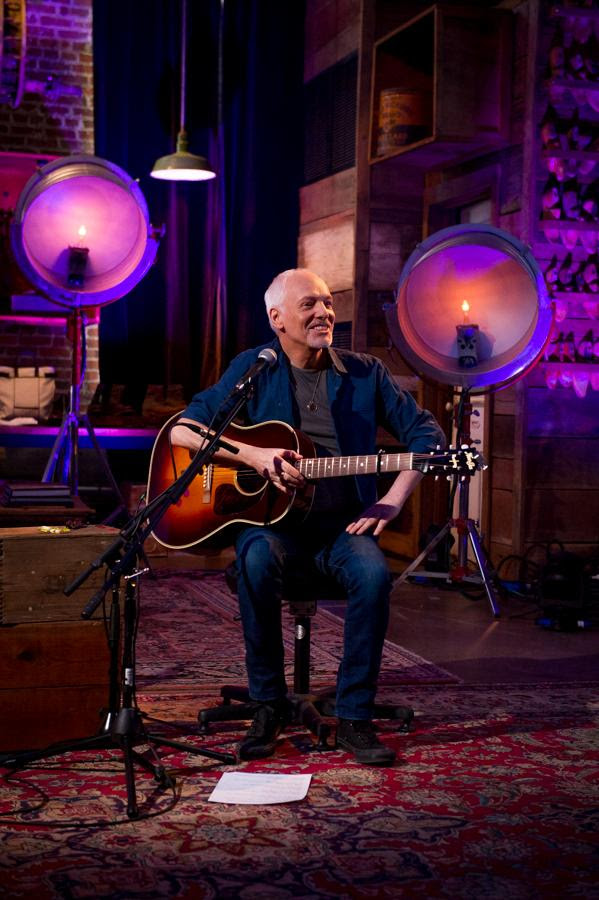 Tune in to AT&T AUDIENCE Network to watch "Peter Frampton" tonight (Friday, March 4) at 9:00 p.m. ET/PT (DIRECTV Ch 239/U-verse Ch 1114). The intimate performance and interview was filmed live in Nashville, Tenn., where the Grammy Award-winning guitarist performs songs including "Baby, I Love Your Way," "Lines On My Face" and "Show Me The Way." Frampton just released his new album Peter Frampton: Acoustic Classics, out now on RED Distribution. He will launch the second leg of his "Peter Frampton Raw, An Acoustic Tour" on March 9.
AUDIENCE Network features groundbreaking concerts, in-depth artist interviews, unique stories and exclusive performances now shooting in ultra high definition 4K. AUDIENCE Network is available to DIRECTV and U-versecustomers via broadcast and live stream on directv.com and uverse.comand on smartphones and tablets, via the DIRECTVand U-verse apps.
For the first time ever, on Acoustic Classics, Frampton delivers stripped-down versions of his classic hits including "Baby, I Love Your Way," "Lines On My Face," "Do You Feel Like I Do," "Show Me The Way" and more.Acoustic Classics includes one new song, "All Down to Me," which was co-written by Kennedy, the co-producer of Frampton's Grammy Award-winning album Fingerprints. Acoustic Classics was mixed by Grammy Award-winning engineer Jeff Balding (Don Henley, Lionel Richie, Joe Cocker) and produced by Frampton himself.
For more information, visit: