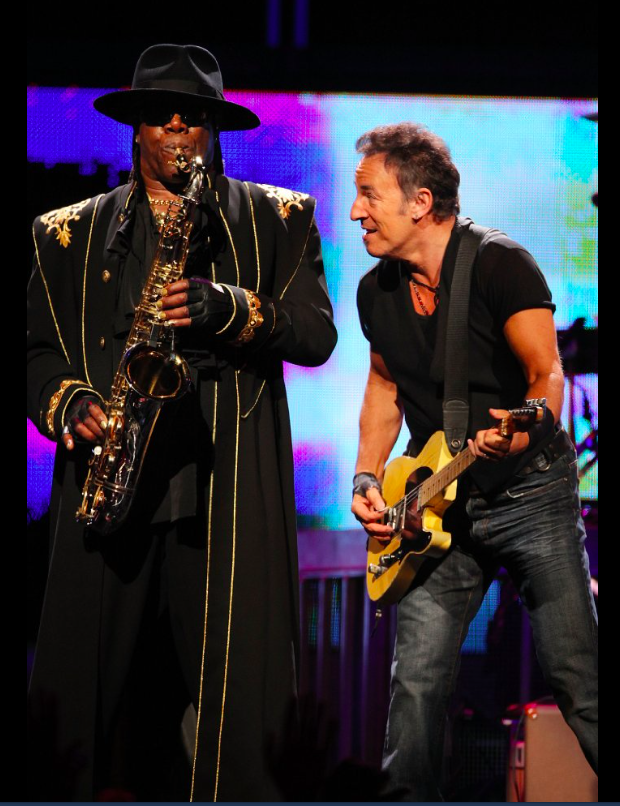 Clarence Clemons, the E Street Band saxophonist who played alongside
Bruce Springsteen
for 40 years, was working on a documentary film up until his death in 2011.
Clarence Clemons: Who Do I Think I Am?
explores
a spiritual side of the saxophonist during a trip he took to China in 2005.
The film is labor of love for director and acclaimed photographer Nick Mead, who spent six years with Clemons putting it together. Producer Joe Amodei came on board after attending an early screening in New Jersey. It was there that he made a promise to help finish and release the film.
The film features interviews with President Bill Clinton, Jake Clemons, Joe Walsh, Willie Nile, Nils Lofgren, Vini Lopez, Norman Seldin, Michael Narada Walden, Gayle Morrison, Danny Clinch, Don Reo, and additional family and friends who knew Clemons well.
A fundraising campaign has been set up on Indiegogo, soliciting fans to contribute and help Amodei make good on a promise to complete the film, which he made to Clemons before his death.
According to the campaign page, contributions will provide the filmmakers with the means to afford "expensive music licenses, film final interviews and complete the editing and final sound work in a way that would make The Big Man proud."
As with most reward-based crowdfunding efforts, the incentives become more enticing with each dollar you can kick in. For as little as $15, you get early access to a download of the completed film. Pledge $10,000, you'll get that and a whole lot more, including an executive producer credit.
To contribute and learn more, go to
https://www.indiegogo.com/projects/clarence-clemons-who-do-i-think-i-am-music#
.