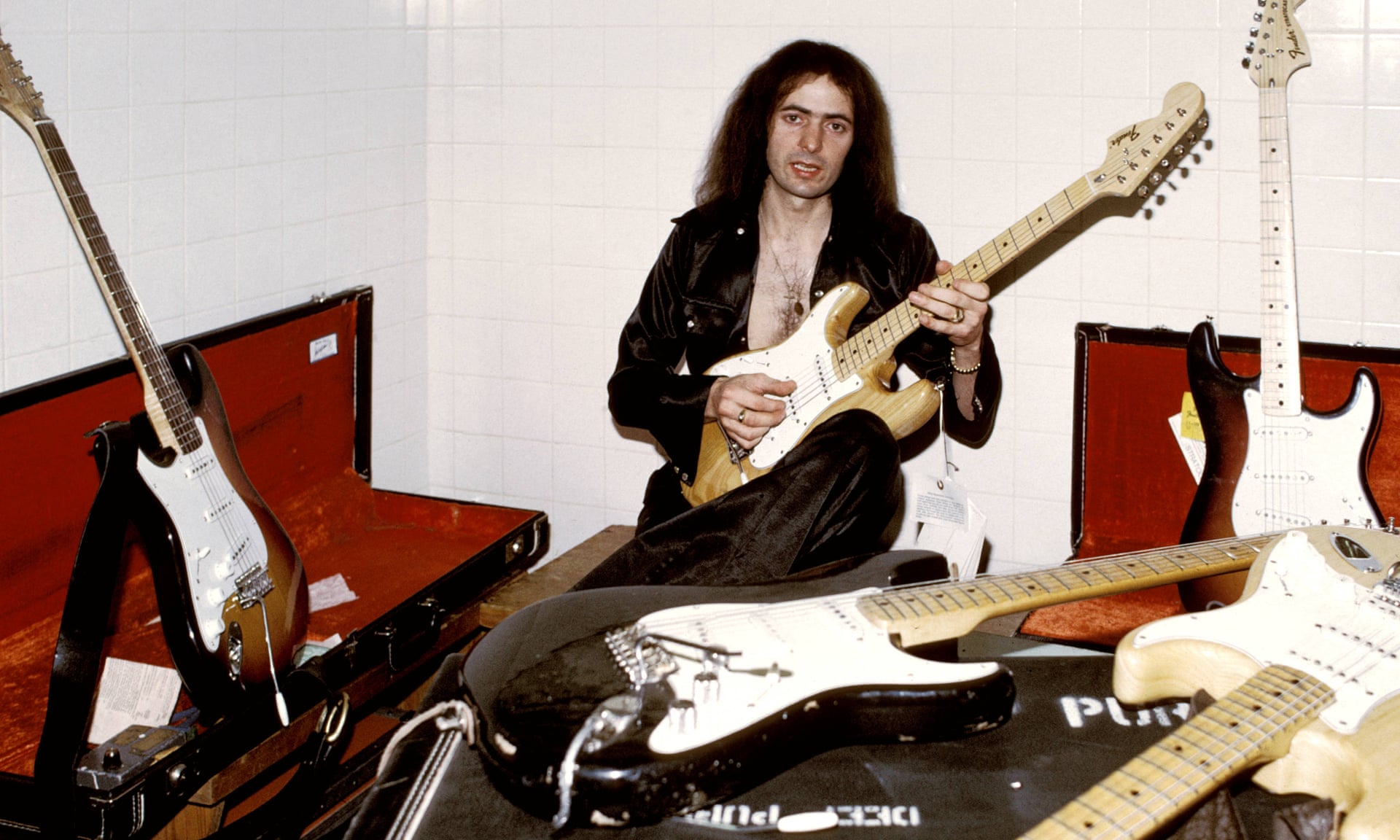 Guitarist Ritchie Blackmore stated in a recent interview with the Guardian that he would play with Deep Purple, the band he co-founded, if he were asked.
The moody guitarist who wrote the "Smoke On The Water" riff and left the group in 1993 said he "bears no malice" towards Purple. While he is open to rejoining the band in some capacity, Blackmore added, "It's probably not probable, though."
The guitarist was noticeably absent from Deep Purple's 2016 induction into the Rock and Roll Hall of Fame. Rumors about the band being dismissive of his presence were never confirmed. Blackmore diplomatically said, "I have my reason for not attending the Rock And Roll Hall Of Fame induction ceremony, although I appreciate the award."
Deep Purple drummer Ian Paice, the only original member still in the band, recently said in a n interview that there was "no point" reuniting with Blackmore, adding, "At this stage of my life, I don't need cloudy areas. I like it to be clear and crystal and know that it's gonna be fun. I love Ritchie to death, but I can't guarantee every day with him is gonna be fun."
Apparently, the word "fun" is a dirty word to the guitarist. "I try not to have fun," he said. "I work very hard at not having fun. I don't think the world is a fun place. I'm very content in my own mind, in a way, but fun, I'm not too sure about. I don't quite know what fun is. I don't know why I should walk around with a perpetual grin on my face, saying everything's wonderful."
There's been no word yet from the members of Deep Purple regarding Blackmore's receptiveness to playing with them again.